About Flexible Packaging
Consists of optimum quality materials and plays its role effectively as well as consistently all through the life cycle of the products. Common used include all kind of powders, pet food, seasonings, sauces and other edible preparations.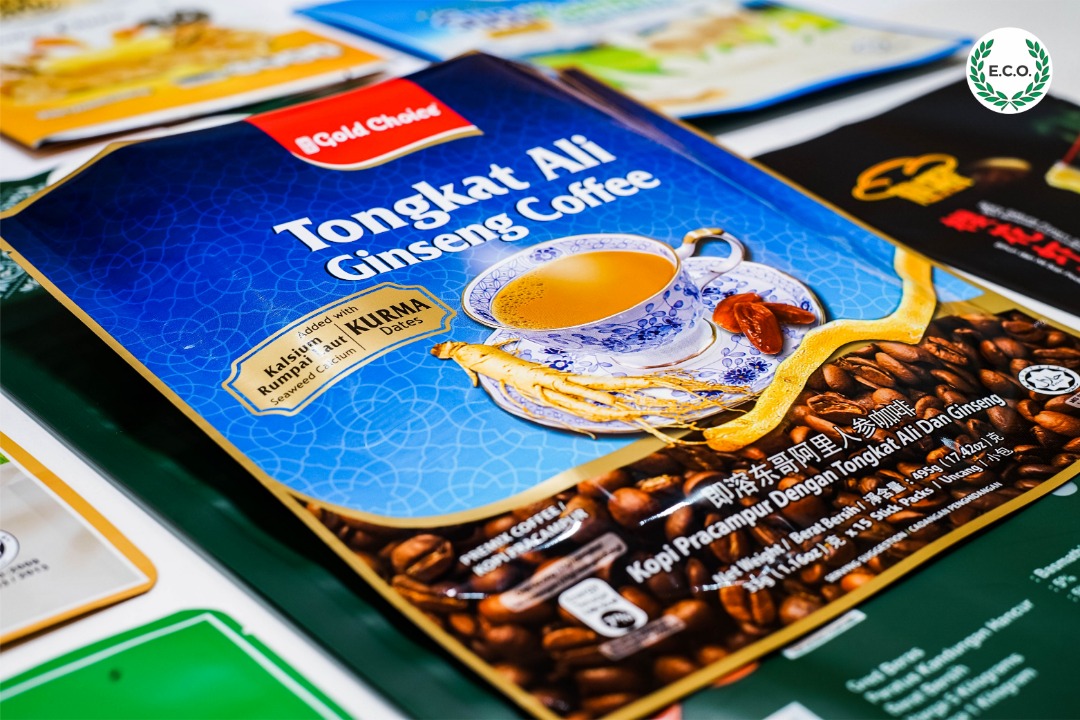 Ability to be customised based on the specifics of the product being packaged
Simplify the packaging systems, eliminating the cost of labelling, capping and others
Can create a package that stand up, hangs from peg display or sits on a shelf
Extends the shelf life of many products especially food, and has a positive sustainability profile
Sheet/Tubing In Roll Form
Our Flexible Packaging Process
Clarify Initial Enquiries
Give us a call or whatsapp us so we can help clarify your Flexible Packaging enquiries (e.g price, quantities, type of products). All enquiries are answered within 24 hours.
Arrange for Meeting
The next step would be to arrange for a meeting to discuss the next steps and understand more about your Flexible Packaging requirements.
Begin Manufacturing
Once we have confirmed the scope of work and received your Purchase Order, we will proceed with the Flexible Packaging manufacturing work and deliver within the agreed time period.
Flexible Packaging Company in Malaysia – Ecoplas
Address
No 10, Jalan Bestari 4/KU7,
Taman Perindustrian Kapar Bestari,
42200 Kapar, Klang,
Selangor Darul Ehsan, Malaysia.
Opening Hours
Monday – Friday : 9am – 5pm
Ready to Get Started?
Contact Us Now!